Our Process
Building your own home is the culmination of a lifelong dream. A journey for the entire family, which stirs the soul and warms the heart. Our teams at Effaa Luxury Homes, Effaa Interior Design have the experience and passion to provide you and your family with the utmost guidance and support throughout your building adventure. We don't view handing over the keys as the end of the journey but as just the beginning!
We believe it is important that you enjoy every step of the way. At Effaa Luxury Estates, we handle everything from beginning to end and closely monitor every detail of building your new home to ensure your needs are fulfilled. This is our commitment to you.
Through our experience in building many custom homes we have developed a highly organized and disciplined system to keep construction of your new home on time and within budget. Additionally, our process offers the flexibility for us to work with your own architects and / or designers if you have already hired one. However we have a full in-house team that can cover 100% of the construction process from the minute you walk in our office!
Seeing families happily living in their new dream home provides us with a great deal of satisfaction, and it is our goal to give you the same excitement we get from building your dream home!
Listening to your Needs: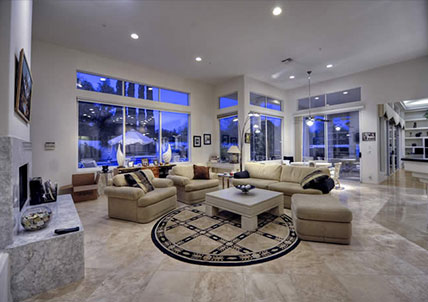 The first step in our process is the most important. We dedicate our time and energy to get to know you and your family to discuss your needs, your lifestyle, your habits and your desires,all of which are essential to understanding what you are searching for in a new home.
It may seem as if listening to the needs of customers would be commonplace, however it is surprisingly lacking with many custom home builders. Only by paying close attention to what our customers are looking for are we able to provide the highest quality of customer satisfaction.
Architects :
Effaa Design is our own in-house architecture firm. We have a dedicated staff to handle all needs in this area. We use our experience in architecture to show you the way to design a home that reflects your tastes and at the same time keep costs in mind. There are many styles of homes we have designed plans for and each one reflects a family's personal desires.
Our system of how to design a new luxury home from scratch is second to none!
Interior Design :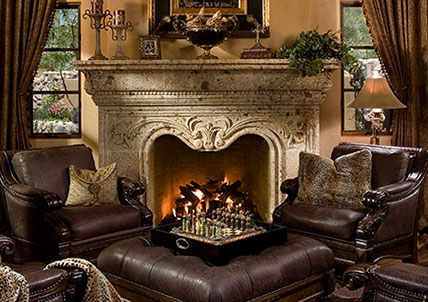 Effaa Interior Design is our in-house firm that takes care of all your interior design needs. We will be involved throughout the entire process from plan design with the architect all the way till the end of construction in order to ensure we are creating a home that parallels your vision.
We meticulously monitor all details, flow and budget during the design and planning phases so that costs stay in-line with your expectations!
Building your home :
At this point, it's time for you and your family to sit back and relax as our team goes to work to build your new custom dream home!
Our construction process allows Effaa Luxury Estates and its construction team to run a smooth operation all the way through to your new home's completion. It's a team effort, and we dedicate ourselves to make it an enjoyable experience for you and your family! If you're ready to get started, please call us .
Our Process
Listening to your needs
Architects
Interior Design
Building your home
Celebrate and Love Your New Home


+91 - 44 - 4217 1176 / 2619 1555

© EFFAA Healthylife (P) Ltd