Introduction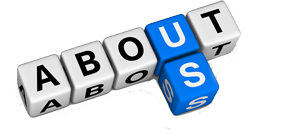 In today's modern world various health hazards affecting mankind are on the rise. Incidence of diabetes, hypertension, cardiac problems, arthritis, joint & back pains, irregular menstrual cycles, sufferance in mobility, longevity reduction due to decreased respiration are on the rise.
To overcome the serious adverse effects of various health hazards, Effaa after years of research & clinical trials through its Research & Development Department controlled and monitored by a Professional Experts Team comprising of Doctors of Modern and Indian Medicines, Bio-technologists, Phytochemists, Pharmacologists, Pharmacognosists, Toxicologists, Chemical Engineers and Microbiologists with practical knowledge of advanced scientific principles has developed various allopathic and herbal formulations that are unique, safe and effective.
Our Corporate Philosophy of Mission, Vision and Values have evolved based on our knowledge about the value of life. Together with our highest ethical standards it has become a vital part of our management for today and tomorrow. We, at Effaa pledge to act with integrity at all times, especially when facing difficulties or challenges. "Integrity" refers to our compliance with the highest ethical standards, our fairness and honesty in conducting every activity and our perseverance in pursuing the ideal forms for our operations and management. Through the demonstration of these qualities, we show our commitment to building trust and confidence in all the people around us and our determination to continue to expand the business. These empower our progress in our global endeavors to fulfill our ideology to strive towards better health for patients worldwide through leading innovation in medicine.
Corporate Profile
Effaa's subsidiary companies are recognised world wide beyond boundaries providing a broad range of pharmaceutical formulations to cope with the necessity of ailing humanity. With its headquarters at Chennai (India), Effaa's pharma division holds expertise in offering different formulations that include injection, tablets, capsules, liquid, dry syrups, pre filled syringes, ointments etc.
Having more than a decade of experience, all of of Effaa's products are manufactured at WHO CGMP unit as per strict international manufacturing protocols. The company has operations in Indian and global markets. An innovative global pharmaceutical entity, we are engaged in continuous R&D activities. For its quality production support, the company has got approvals from several regulatory authorities of various countries.