Services
Effaa's Agriculture
Effaa over the years with its team of scientists, agronomists and bio technologists has developed a comprehensive integrated farm management system with the prime motive to improve the life style of the otherwise not so well to do farming community.

High yield Agriculture

Vallue Added Services Banana

Vallue Added Services Casava

Effaa's Biofuel
Our customers recognise Effaa as being a reliable service partner - competitive, trusted and easy to deal with.
We focus on customer needs in order to constantly develop our offering proposition with value enhancing products
We support our customers locally through our qualified global field service network
We grow by providing more service agreements with new Bio fuel plant deliveries
We support our customers in minimising their environmental footprint and foster a customer-focused quality attitude and a safe way of working
Effaa's Real Estate
Effaa is one of the fast developing companies in Asia and employs dedicated people with a sense of sefl driven goals.The company has professionals in all facets of the development process including design and construction, project management, land planning and zoning, legal, accounting, property management, leasing and project finance.
Land analysis and purchase

Choosing your Architect : Effaa Design

Interior Designer : Effaa Interior Designers

Construction Budget

Effective Scheduling

Quality Assurance

Effaa's Pharmaceutical
In today's modern world various health hazards affecting mankind are on the rise. Incidence of diabetes, hypertension, cardiac problems, arthritis, joint & back pains, irregular menstrual cycles, sufferance in mobility, longevity reduction due to decreased respiration are on the rise.
Effaa always assures high degree of superiority in its services intended for consumers. Stringent Quality Management System is initiated right from raw material procurement till handing over of end-products.
Human Resource

Global Presence

Effaa's Health Food
Our carefully engineered health conscious food products cater to different segments of humanity. Most of the products are ready to eat & find use in school nutritious meal programmes, refugee camps, Army, Universities, correction facilities etc., apart from pregnant & lactating women, infants, children & adults.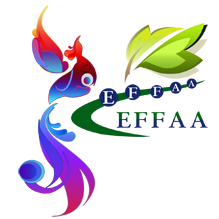 Making tomorrow's technology obsolete