Core Values
Integrity :

Acting and taking decisions in a manner that is fair and honest. Following the highest standards of professionalism and being recognised for doing so. Integrity for us means not only financial and intellectual integrity, but encompasses all other forms as are generally understood.


Commitment :

On the foundation of Integrity, doing all that is needed to deliver value to all stakeholders. In the process, being accountable for our own actions and decisions, those of our team and those in the part of the organisation for which we are responsible.


Passion :

An energetic, intuitive zeal that arises from emotional engagement with the organisation that makes work joyful and inspires each one to give his or her best. A voluntary, spontaneous and relentless pursuit of goals and objectives with the highest level of energy and enthusiasm.


Seamlessness :

Thinking and working together across functional groups, hierarchies, businesses and geographies. Leveraging diverse competencies and perspectives to garner the benefits of synergy while promoting organisational unity through sharing and collaborative efforts.


Speed :

Responding to internal and external customers with a sense of urgency. Continuously striving to finish before deadlines and choosing the best rhythm to optimise organisational efficiencies.


Accountability :

Take responsibility for our area of influence as if this is our enterprise and commit to excellence at all levels.


Respect :

Appreciate individuals with their own cultural identities and embrace differences.


Team Spirit :

Actively contribute to overcome challenges as a team.


Transparency :

Provide full information where required, communicate openly and sincerely and appreciate feedback.

Customer Focus
We create excellent solutions for our customers by carefully listening to their needs and exceeding their expectations.
Distributor Focus
We realize that our distributor's r profitability is instrumental to our success and expect to be the preferred supplier.
Human Dimensions
We value our employees.

We expect to be the preferred employer in our industry.

We expect to create highly motivated employees who are the most knowledgeable and best trained in the industry.

By continually enhancing the leadership, business and people management skills of our current and potential managers, we expect to have employees who can provide the necessary process improvements to achieve corporate goals.

We develop employee's skills and qualifications.

We expect our leaders to be proactive and show the way.

We expect our leaders to influence and set the rules.

Using speed, quality, and innovative behavior we expect to achieve competitive advantage

Customer Perceived Quality
More than just delivering highest quality of product and services, we expect to be recognized by our customers and users as such.
Ethical Standards
We will conduct ourselves in an ethical manner and act as a good corporate citizen in all communities in which the Company operates.

We care about the natural environment.

In all our activities we wish to protect the environment from harmful influences, conserve natural resources and promote environmental awareness.

Brand Values
We help our distributors recognize the tradition and value of our brands, the loyalty of our customers and the identification of our dealers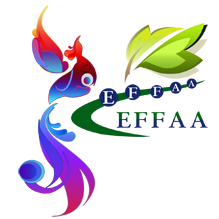 Making tomorrow's technology obsolete