Values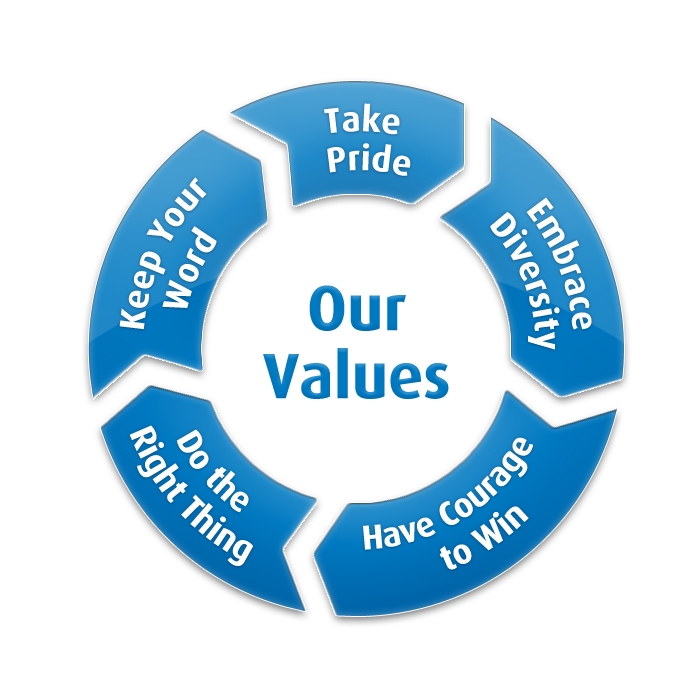 Guided by our values, we will lead the way to deliver economic prosperity, improved social well-being and a healthy environment for today and tomorrow.
Honesty and integrity in our relationship with clients, shareholders, partners and colleagues.
Respect for individuals under all circumstances by giving our best, being our best and shwoing that we care.
Prioritization of teamwork using corporate tools to encourage information exchange.
Promotion of a flexible, mental attitude in order to adapt to continuous change.
Protection, defense and improvement of the environment.
Safety in all protocols followed
Raise performancce by pursuing with passion and adding value at all levels
Staying connected with our people, associates, customers, nature and the entire human race
Strategy
Effaa aims to be the leader in raw material and technology solutions for the global energy markets worldwide. We see growth opportunities in bio gas, biomass pellet and bio methane power plants as part of our smart power generation concept for the bio fuels market.
Our strengths are our technological leadership, an integrated product and service offering, our close and long-standing customer relationships and our global presence. With our production and supply chain management we constantly seek ways to maintain cost efficiency and high quality – often in co-operation with leading industrial partners in our key growth markets. Our strong focus on R&D allows us to stay at the forefront of technology and innovation in our industry. We are determined to capture growth opportunities within our related markets, while maintaining a solid profitability.
Power Plants
Our aim is to be a globally recognised leader in liquid bio fuel and compressed bio methane gas power plants. We will promote the smart power generation concept to the increasingly dynamic and environmentally conscious global energy market to enable more sustainable, affordable and reliable power systems. Our strategy is to:
Maintain our leading position in Bio fuel & dual-fuel power plants by enhancing our value proposition as well as by influencing and actively developing selected target markets
Grow strongly in compressed methane utility gas power plants by capturing market share from combustion turbines
Grow in biofuel power plants by enabling a wide fuel range.
Infrastructure
By introducing our value proposition to select customer segments. Our value proposition is based on providing solutions with guaranteed performance, high energy efficiency, and unique fuel and operational flexibility, which make them ideal for many types of energy infrastructures in varying applications. Our products are based on tried and tested concepts and modularity is a key enabler for ensuring cost competitive solutions in both equipment and turnkey deliveries. Demonstrating the superiority of our value proposition will enable us to achieve our strategic goals of growing in the large bio gas power plant market for utilities and maintaining our leading position in this sector. Our focus is on products and projects that provide unquestionable environmental benefits that make economic sense.
Sustainability
As a global leader in complete lifecycle solutions for the bio fuel energy markets, Effaa has a key role in providing sustainable solutions for the shipping and energy sectors. We support our solutions globally during their entire lifecycle. This creates the basis for our sustainability work, which is supported by our commitment to responsible business conduct.
Our commitment to sustainability and responsible business is based on our mission, vision and strategy, which along with our sustainable development objectives create the framework for developing the company's activities and products. Effaa's strategy is based on smart power generation, bio gas and biomass pellets as a fuel and environmental solutions, all of which contribute to a more sustainable future in the clean energy industry.
Our strength is our technological leadership and therefore technology plays a central role in our sustainability work. Our Turnkey Division focusses on developing and providing sustainable solutions for the industries in which they operate, whereas Effaa's Services Division has a key role in supporting our solutions and providing the latest technologies for existing installations through upgrades and modernisation packages.