EFFAA'S MICRO IRRIGATION SOLUTION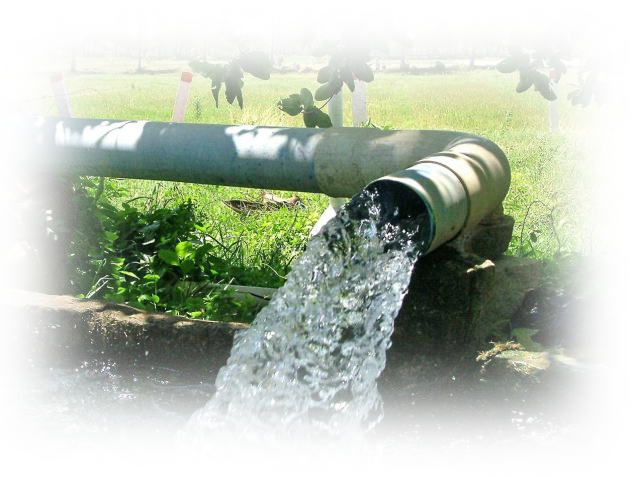 EFFAA provides various types of Micro Irrigation systems that include Trace Farming System, Film Farming system and pressurized Irrigation Systems consisting of Drip & Sprinkler Irrigation. In Micro Irrigation water from water source is lifted by a pumping unit & conveyed directly to field by closed conduit piping net work without any conveyance losses
With water becoming a scarce resource, Drip Irrigation is the answer to modern agricultural needs. EFFAA Irrigation offers a wide range of reliable & cost effective drippers & dripper line products. EFFAA Drip Irrigation Systems are uniquely engineered to deliver a measured quantity of water directly at the root zone of each plant at regular intervals. This is to ensure that the plants do not experience stress for water & nutrients
Drip irrigation is today's need because Water – nature's gift to mankind is not unlimited and free forever. World water resources are fast diminishing. The one and only answer to this problem is EFFAA'S Drip Irrigation Systems
After detailed study of the inter relationship among soil, water, crop, land terrain and related agro climatic conditions, EFFAA's design is a suitable and economically viable system to deliver a measured quantity of water at the root zone of each plant at regular intervals. This is to ensure that the plants do not suffer from stress or strain of less and over watering. The system can be easily installed at the farmer's field
EFFAA'S irrigation system is a totally customized, efficient and long–life system which ensures saving in water, early maturity and a bountiful harvest, season after season, year after year. Apart from this saving in labour and fertilizer costs are an added bonus
WHY CHOOSE EFFAA ?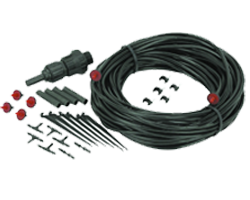 Based on careful study of all the relevant factors like land topography, soil, water, crop and agro–climatic conditions, we select the most suitable and scientific micro irrigation system. Effaa offers you a complete system for your crop so that you reap all the benefits.
We at Effaa do not merely sell the micro irrigation system, but provide Agronomic and Extension support, after sales services and all technical supports as a consultant for getting better crop returns
Effaa is a one stop shop for total Agricultural input needs. We have the capability and adequate support infrastructure to take up total consultancy projects.
Effaa's Micro Irrigation System is made from high quality virgin raw materials, using advanced machinery. It is durable, reliable and meets International quality standards.
Apple, grapes, banana, sugarcane, tea, coffee, cotton, mango, teak–wood, vegetables, flowers... whatever may be your crop, we have a suitable micro irrigation system for each of them.
Effaa's Micro Irrigation System means a technological solution developed for farmers by a company who knows and understands the farmer and his needs for years.
Benefits of EFFAA'S Drip Irrigation System
Has recorded increase in yield up to 400% coupled with scientific high tech farming practices.
Saves water up to 70% compare to flood irrigation. More land can be irrigated with the water thus saved.
Crop grows consistently, healthier and matures fast.
Early maturity results in higher and faster returns on investment.
Fertilizer use efficiency increases by 30%.
Cost of fertilizers, inter–culturing and labour use gets reduced.
Fertilizer and Chemical Treatment can be given through Micro Irrigation System itself.
Undulating terrains, Saline, Water logged, Sandy & Hilly lands can also be brought under productive cultivation.
Drip irrigation system delivers water to the crop using a network of mainlines, sub–mains and lateral lines with emission points spaced along their lengths. Each dripper/emitter, orifice supplies a measured, precisely controlled uniform application of water, nutrients, and other required growth substances directly into the root zone of the plant.
EFFAA's Irrigation System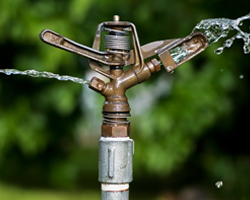 Water and nutrients enter the soil from the emitters, moving into the root zone of the plants through the combined forces of gravity and capillary. In this way, the plant's withdrawal of moisture and nutrients are replenished almost immediately, ensuring that the plant never suffers from water stress, thus enhancing quality, its ability to achieve optimum growth and high yield.
EFFAA'S Drip Irrigation system consists of 1. Well/ Tank 2. Pump 3. By Pass/ Pressure Relieve Valve 4. Non Return Valve 5. Hydro Cyclone Filter 6. Inlet Valve 7. Back Flush Valve No 1 & 2, 8. Sand Filter 9. Head Unit Control Valve 10. Fertilizer Tank/ Injector 11. Pressure Gauge 12. Disc Filter 13. Air Release Valve 14. Supply Main 15. Ball Valves 16. Pressure Regulators 17. Sub Main 18. Sub Main Flush Valve 19.Laterals / Emitting Pipes 20. Drippers & 21.EndPlug.
SCHEMATIC REPRESENTATION OF EFFAA'S IRRIGATION SYSTEM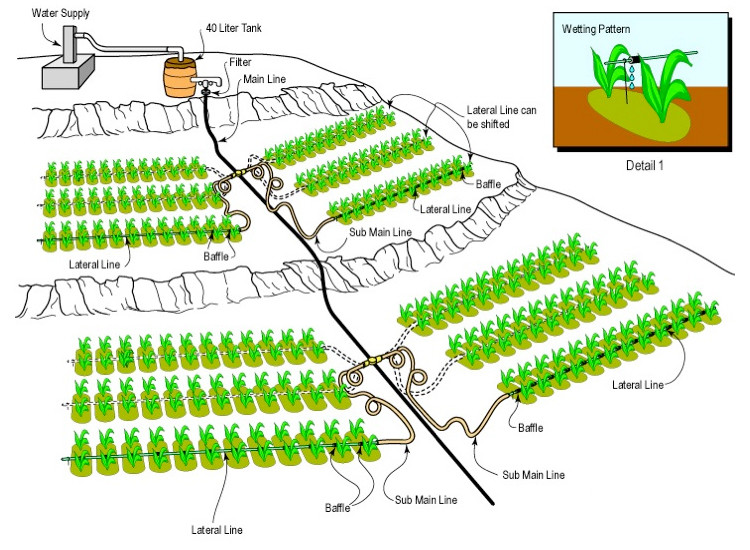 Range of Drip Irrigation Systems
EFFAA Emitting Pipe
Emitting Pipe play a key role in irrigation systems. EFFAA Emitting pipe are manufactured from virgin special grade polyethylene. Resistant to ultra violet (UV) radiation and other environmental effects.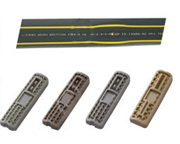 Polyethylene Hose & Tubes
Polyethylene Hose and PE tubes are used as a submain/lateral pipe in micro irrigation system. These hose and tubes are UV stabilized and are able to withstand environmental effects.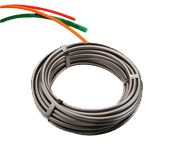 Online Drippers
Emitters/Emitting devices are used for online irrigation system. Each of our Emitter is designed to suit difficult soil conditions, water needs of various crops, difficult water quality and numerous requirements of agriculture.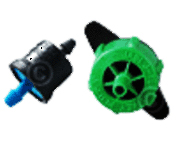 Micro Sprinklers & Jets
Mini Sprinklers are used for irrigation of seasonal crops like vegetables, onions, potato, nurseries etc. Made of engineering plastic and available in different connection options.

Fogger and Misters
Foggers and misters are used to maintain humidity or temperature control in greenhouse, shade house.

Bubblers
Bubblers are used for high volume irrigation. It is available in adjustable flow type and pressure compensating type bubbler. Bubbler manufactured from stable engineering plastic.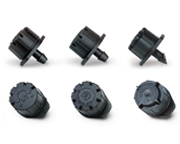 Control & Safety Valves
We provide complete solution for Control and Safety Valves. Our high performance Valves are with manual and or automatic control. Our Plastic Valves are cost effective, easy to install & maintain, value driven and customized for specific requirement.

Filtration Equipments
Water does not found in its purest form in nature. It always contaminated with physical, chemical & biological impurities. Proper filtration is of much importance to prevent low pressure diffuser like emitters from clogging.

Fertigation & Chemigation Equipments
Fertigation System & Chemigation equipment is a need for today s irrigation system. Optimum and efficient use of fertilizers is one of the major advantages of drip irrigation systems. We are well aware that success of micro irrigation system lies in precise application of fertilizers.

Poly fittings & Accessories
Poly fitting manufactured from reinforced PPCP, Excellent chemical and weather resistance. Jain Poly Fittings and Accessories help you to obtain a most reliable irrigation system. Leak proof, snap proof fittings.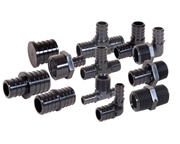 EFFAA Gravity Drip Kits
Effaa Irrigations journey of "working with farmers" continues with a focus on small farmers. Among the small farmers too, majority are without an independent water-source.

Design & Technical Information
An irrigation system is a sophisticated and complex one, in which each component plays a very important part. The reliability and efficiency of an irrigation systems is a function of, superior product, proper & skilled services and professional design.