Vitagold Organic fertilizer combo and vermicompost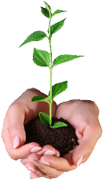 Effaa's Organic Fertilizer combo is a high potent formulation comprising of vermicompost, neem cake, pungamia cake, mustard cake, phytochemical isolates and naturally occuring phosphate. This in combination with Vita gold vermi compost made of pure cowdung and top quality earthworms provides a fantastic platform for massive microbial growth given its high organic content. It is well balanced and rich in all essential plant nutrients like Organic Carbon, nitrogen (N), phosphorus (P), potassium (K), calcium (Ca), Magnesium (Mg), Iron (Fe), Zinc (Zn), Sodium(Na) and Sulphur (S) in addition to containing nitrogen-fixing bacteria to continuously promote nitrogen availability. The enhanced content of beneficial microbes, vitamins, enzymes and growth hormones present in our product promote higher crop yield. It also acts as an excellent soil conditioner that improves soil structure, drainage, aeration and water holding capacity
Our product also provides trace elements like manganese, copper, molybdenum, boron, iron, zinc and cobalt. Our product has a far more diverse microbial population than other composts. Micro organisms play an important part in soil fertility. They not only mineralize complex substances into plant food but the bacteria in the digestive system of the unique strain of high quality earthworms present in Effaa's Vita Gold Vermicompost synthesizes a whole series of biologically active substances including plant growth regulators
They influence plant growth and development as well as quality significantly for all crops. Our product facilitates utilization of essential nutrients from agricultural wastes in growing crops. It aids in the use of slow-release N fertilizers. Our product also increases and diversifies the microbial phase thereby reducing pathological and pest incidence. The presence of rock phosphate take cares of the phosphate requirement of crops. It minimizes nutrient loss as its negatively charged organic material does the needful. It is also rich in beneficial micro flora such as fixers, P- solubilizers, cellulose decomposing micro-flora, Actinomycetes, Protozoans, Fungi etc. It produces humates in the soil with high buffer capacity for better soil management. Usage of our product produces crops with a better taste and shelf life without toxic residues. Our product is odourless, easy to use and aids in groundwater recharge due to its water holding capacity and reduces depletion of groundwater. It also helps in reduction of soil salinity and prevents soil erosion
Application :

Soil :
Improves its physical structure by enriching soil with micro-organisms (adding enzymes such as phosphatase and cellulase)
Attracts deep-burrowing earthworms already present in the soil
Improves water holding capacity

Plant growth :
Enhances germination, plant growth and crop yield
Improves root growth and structure due to the presence of the growth promoting humic acid and phyto-hormones that accelerates root development.
Usage:
Effaa's Organic Fertilizer Combo can be mixed directly into the soil or seeped in water and made into a worm tea by mixing it in water, bubbling in oxygen with a small air pump and steeping for a number of hours or days. The microbial activity of Effaa's Organic Fertilizer Combo is greater if it is aerated during this period. The pH, nutrient and microbial content of our organic fertilizer is higher because of the special special quality of our raw materials.
Dosage:
500 - 1000 kg per acre for all crops that adopt Effaa's HSFS.
Effaa's Organic Fertilizer Combo finds use in a wide range of applications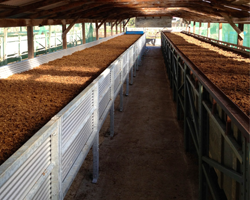 Effaa's HSFS ( High Yield Farming System )
Gardening: Vegetable, Roof top, herbal
Organic Landscaping
All Agricultural Farms
Fruit trees (Horticulture)
Flowering Plants (Floriculture)
Natural Lawn and Garden careTissue culture Plants
Sericulture
Aquaculture
Storage of Effaa's Organic Fertlizer Combo
Effaa's Organic Fertlizer Combo should be stored in a dark and cool place. Sunlight should not fall over the composted material. It will lead to loss of moisture and nutrient content. Our product can be stored for one year without loss of its quality, if properly store.
1 TON of EFFAA'S VITAGOLD VERMICOMPOST = 10 TONS OF FARMYARD MANURE